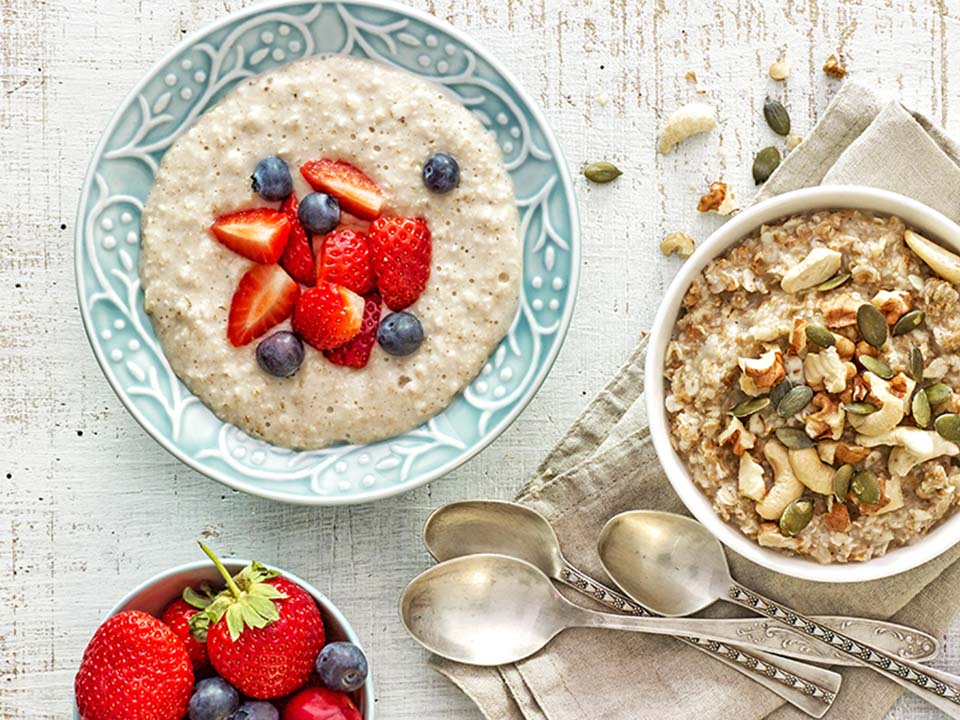 Roasted vegan oat porridge
Ingredients
180

g

Nordic Instant Oatflakes

500

g

Oat milk
salt
Cooking method
Roast the oat flakes for 2-3 minutes in a hot low saucepan before adding the liquid.
Add the oat milk.
Let boil for 1 minute.
Cover and let simmer for about 2 minutes.
Season with salt.
Serve the porridge with your favourite accompaniments.
Tip: Roasting the flakes enriches the flavour of the porridge while the oat milk adds sweetness.